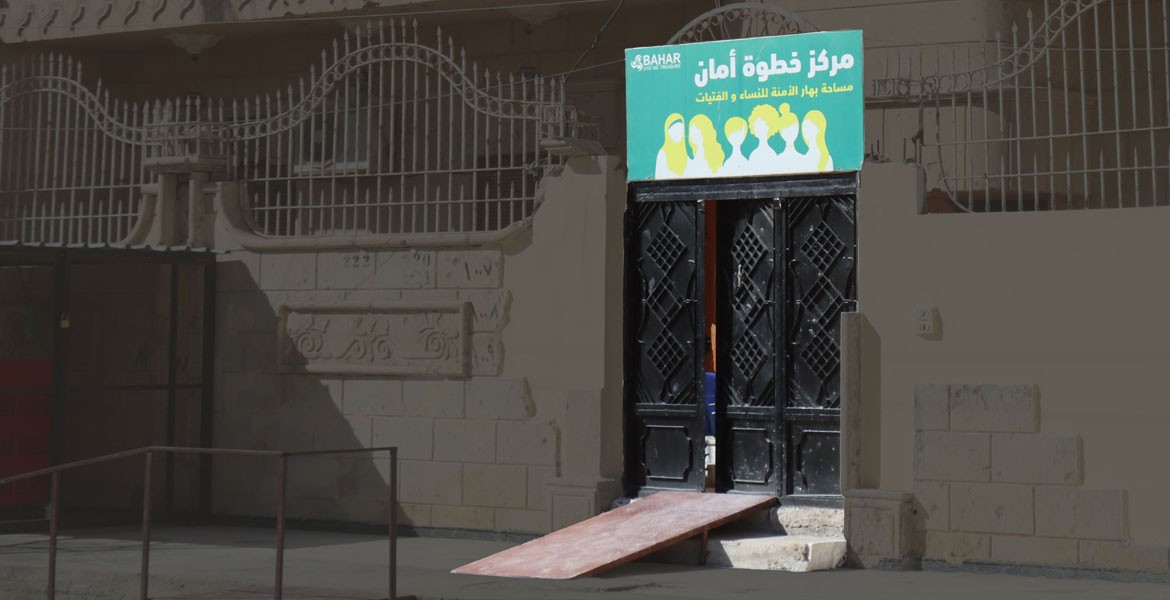 It started with abuse. Verbal, physical; and eventually the spirit withered. The birth of a daughter was the final straw. Pushed back to her family, her husband would abandon her permanently.
In the midst of conflict, choices are few, and she sought work in many places. Without other alternatives, she found it on farms. But still young and divorced, she was an obvious target for those who would take advantage. In the midst of little food, little hope, and seemingly no options, her friend recommended going to a center to seek assistance, to try rebuild her life.
Above the door was written "Safe Step". As her foot tentatively brushed over the threshold, she entered the chance for a new beginning. Counsellors provided emotional and psychological support. Learning a new trade with other women in similar circumstances boosted her confidence.
There are many like her. Living in houses damaged by fighting, surrounded by collapsed boundry walls that no longer deter the taunts of male passersby. Others, in homes where family dynamics grow toxic as conflict and uncertainty drag on. These women and girls also come to find solace.
As she sits outside her home reliving the past, the future looks better. She can support herself and her daughter, and help her family. Just as importantly, confidence in herself has returned, and so has hope.
Recent Stories