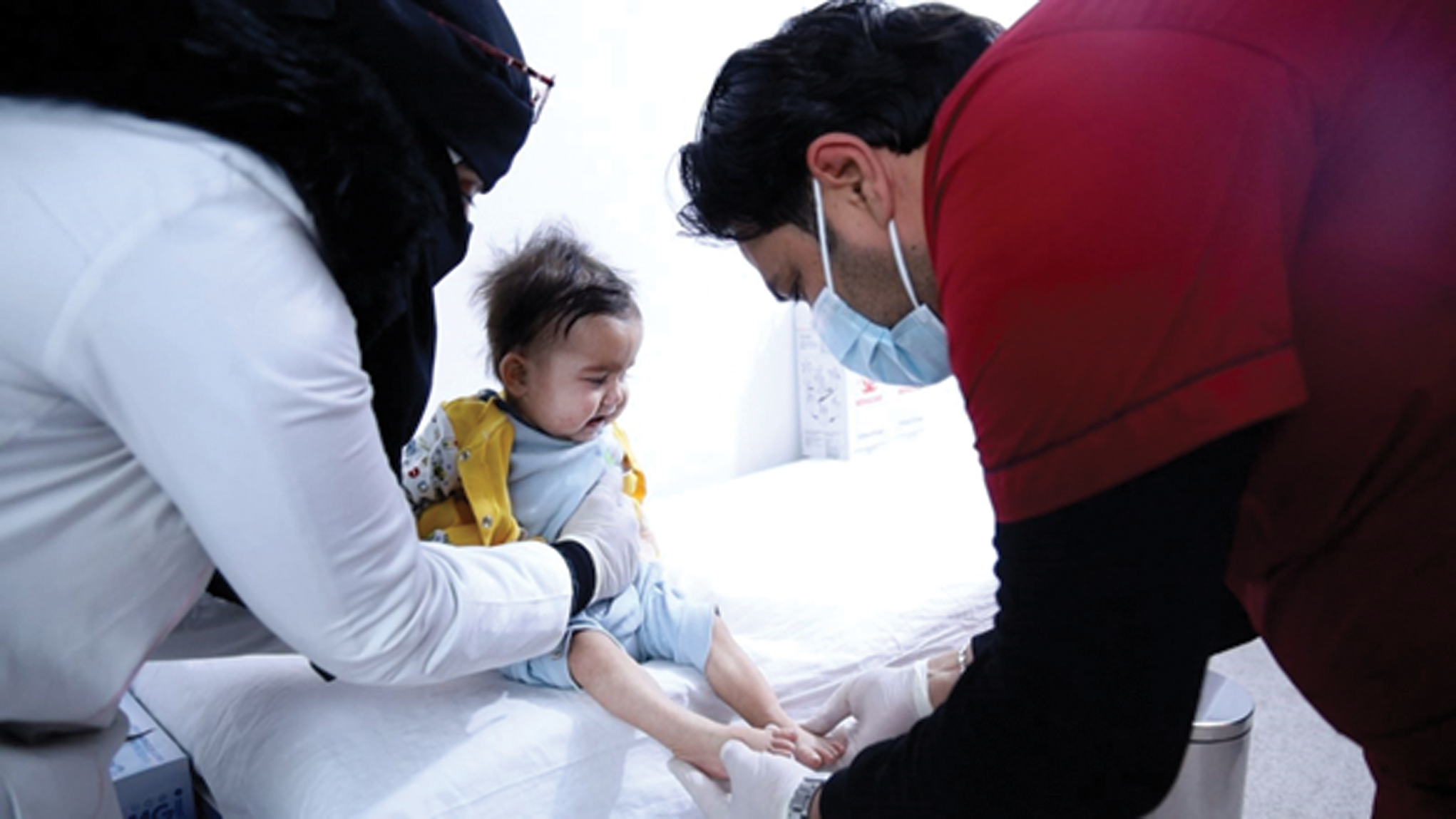 Azima Abdulrahman Yusuf is a 45-week-old female from Jandisirs, Al hamam village, and a host community member. When Azima was admitted to our stabilization center, she was suffering from severe acute malnutrition (SAM), medical complications, and third-degree generalized edema. Her condition was critical, and our medical team immediately started her on therapeutic feeding and provided her with medical treatment and care.
Azima stayed in the stabilization center for ten days, receiving round-the-clock care and support from our medical team.
Azima's health improved steadily through our team's dedicated efforts, and her edema began to reduce. Our team worked closely with Azima's mother, providing her with support and counseling on caring for her child and educating her on the importance of good nutrition and hygiene practices.
After ten days of treatment, Azima's health improved significantly, and she recovered from her malnutrition and the medical complications that came with it.
Our medical team discharged Azima and provided her mother with a follow-up plan to ensure she continued receiving the care and support she needed.
Our outreach team visited Azima's home regularly, monitoring her progress and providing her mother with further education on good nutrition and hygiene practices. Azima's mother has shown tremendous dedication to her child's well-being, and she has diligently followed the advice and recommendations given to her by our team.
Today, Azima is a healthy and active child, and her mother is grateful for the care and support she received from our team. This success story is a testament to the importance of early detection and treatment of malnutrition and the critical role dedicated, skilled medical and outreach teams can play in saving lives and improving the health and well-being of vulnerable populations.
Recent Stories