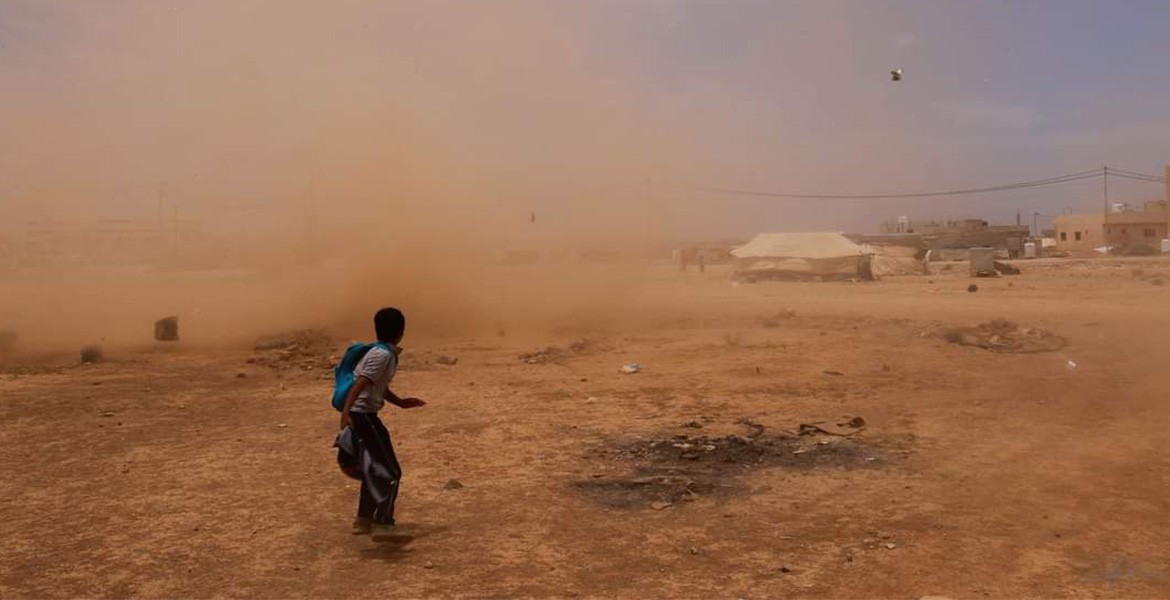 The UNSCR on Cross-Border and Early Recovery in the NWS
Source: Alaeddin HANCI – Programmes Manager of Bahar Organization
Published Date:
Jun 10, 2022
---
The Syrian Regime and its allies (mainly Russia, China, and Iran) are pushing for early recovery and reconstruction in Regime-controlled areas. For Russia not to VETO the last renewal of the recent UNSCR on cross border, they made sure to add Early Recovery and link it with ICRC. Everybody knows that ICRC is only present in regime-controlled areas. Therefore, the areas outside of regime-controlled will not benefit from early recovery programs. The Early Recovery and livelihood activities in the North-West of Syria are very limited and politicized. However, the needs are very high. People have been displaced since 2012 and many have been displaced multiple times over the last years. When you ask people in the IDP sites (formal or informal) people don't wish to go back to their area of origin as long as there is no real political change ("Down with the Regime") and as there is nothing on the horizon, they believe they will stay displaced in NWS for a long time.
NWS is considered among the high severity area where a big portion relies fully on humanitarian assistance to survive and access basic needs. Of those millions, many would like to secure a job and provide for their families and loved ones. They don't wish to wait till the beginning of the month to receive a food kit and some water to drink. These people were and still can work if there are job opportunities, especially for the youth.
Not to mention that the area itself is scrutinized and humanitarian aid coming to that area is highly politicized. Coming from UNSCR to the Cross Line where there are many lessons learned that it is not effective nor sufficient to cover the huge needs. Many organizations are reluctant to engage in the first place and now many believe that Assad has won the war and they must leave the response and the people behind in the areas out of regime-controlled to be established in Damascus and respond only under regime-controlled areas. This is what Assad will want and push against the civil society that was one of the few successes that we feel proud of. Leaving the areas where most of the people in need are located just to please Assad and his regime. To operate in regime-controlled areas where half of the money is stolen (exchange rate gains) by the regime to be used for war against the Syrian people. Where there is no humanity nor neutrality, to begin with.
If the UNSCR was not renewed, there is a huge risk to the whole operation, and Early Recovery and Livelihood is among the first sectors that would be dropped. And then humanitarian organizations wishing to stay will prioritize life-saving intervention, as there will be a huge shock. The last thing, they will think of is the huge investments and the long-term initiative that will truly support the future of these people. People in NWS believe that they are being punished by the international community because they didn't want to stay under Assad's rule, and they are forced somehow to go back and live and its regime to be prisoned and tortured.
In an area where the infrastructure was designed to host only thousands of people and not hosting millions of displaced from everywhere in Syria where it's constantly been targeted by air strikes and shelling by Assad and his allies. We should not turn a blind eye to the people there, as we are accountable to support them and ensure that their voices are heard. Vulnerable people should not beg daily to access safe and drinking water through water trucking when the cost is high in the first place and not environment friendly.
Humanitarian aid workers have made the case already to the donor community that it is not sustainable to continue implementing education in emergencies while there is no formal or higher education to catch up with in the first place. Children have the right to education in rehabilitated schools with a window, a bathroom, and heating in cold weather. Their parents should not be worried about them getting a water-borne disease while heading to school on roads flooded because of bad sewage systems or not proper graveling or asphalt.
Many specialized doctors and key medical personnel must take double shifts or sometimes work in different areas, just to cover the gaps of no higher education and Human capital flight to Europe, as the Syrian regime started targeting them for the first since they were treating the wounds while protesting. NWS has suffered from capacity building and higher education programs to increase the capacity to respond within the country. For example, there is only one psychiatrist in the whole NWS where were seen more suicide cases in the recent month compared with the past years.
There is a need to invest in solar under an early recovery program to ensure people continue to receive water through the water pumping stations when fuel and electricity have never been higher in price. In addition, the small business project will perhaps go with the wind when people could go back to stand on their feet.