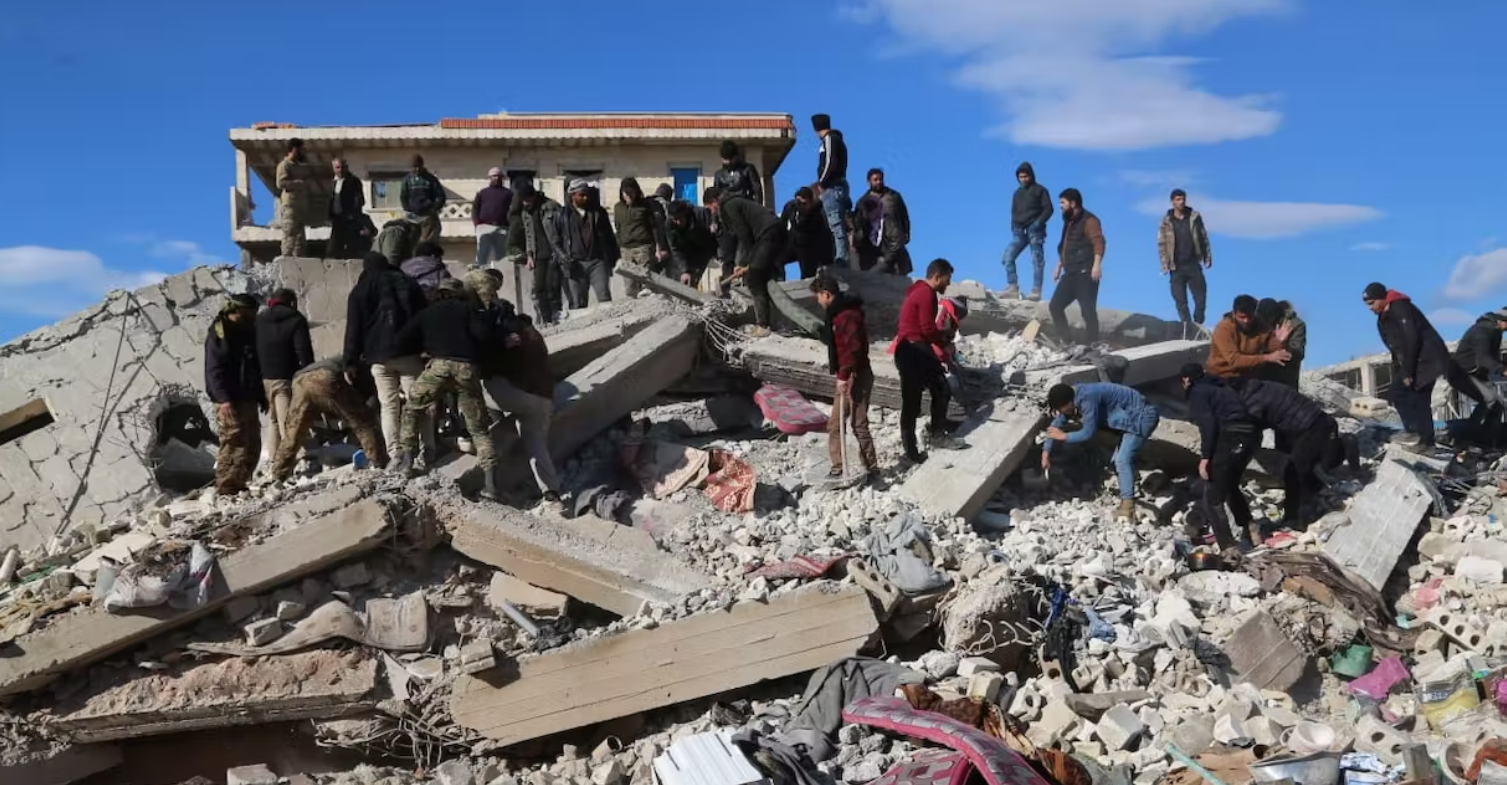 Highlights the vital role of local aid groups
Source: Highlights the vital role of local aid groups - Syrian earthquake
Published Date:
Mar 13, 2023
---
Great article by Kimberly Howe
" University of Virginia Humanitarian Collaborative Practitioner Fellow; Assistant Research Professor of International Relations, Tufts University"
Three weeks after the February 2023 earthquakes struck Turkey and Syria, I stood amid the rubble in Jindires, a devastated Syrian village. An estimated 50,000 people had lost their lives in the two countries by that point, with the number of casualties still climbing.
Around me, heaps of concrete and twisted metal mixed with bursts of color — fragments of furniture, children's toys, clothing — that served as reminders of the lives that crumbled when homes crumbled, trapping people inside and underneath the wreckage. Many bodies remained buried beneath those concrete heaps.
In the absence of the heavy equipment needed to remove large hunks of debris, I saw people using brooms and wheelbarrows to make a clean patch of earth where they could pitch their tents, often in front of their collapsed homes.
There was almost a sense of normalcy, at least on the surface. Some shops were open for business. Men passed by on motorcycles and bicycles, women bought fruits and vegetables.
See full article
Full Article